Andrew Grittner, an IDDS Success Story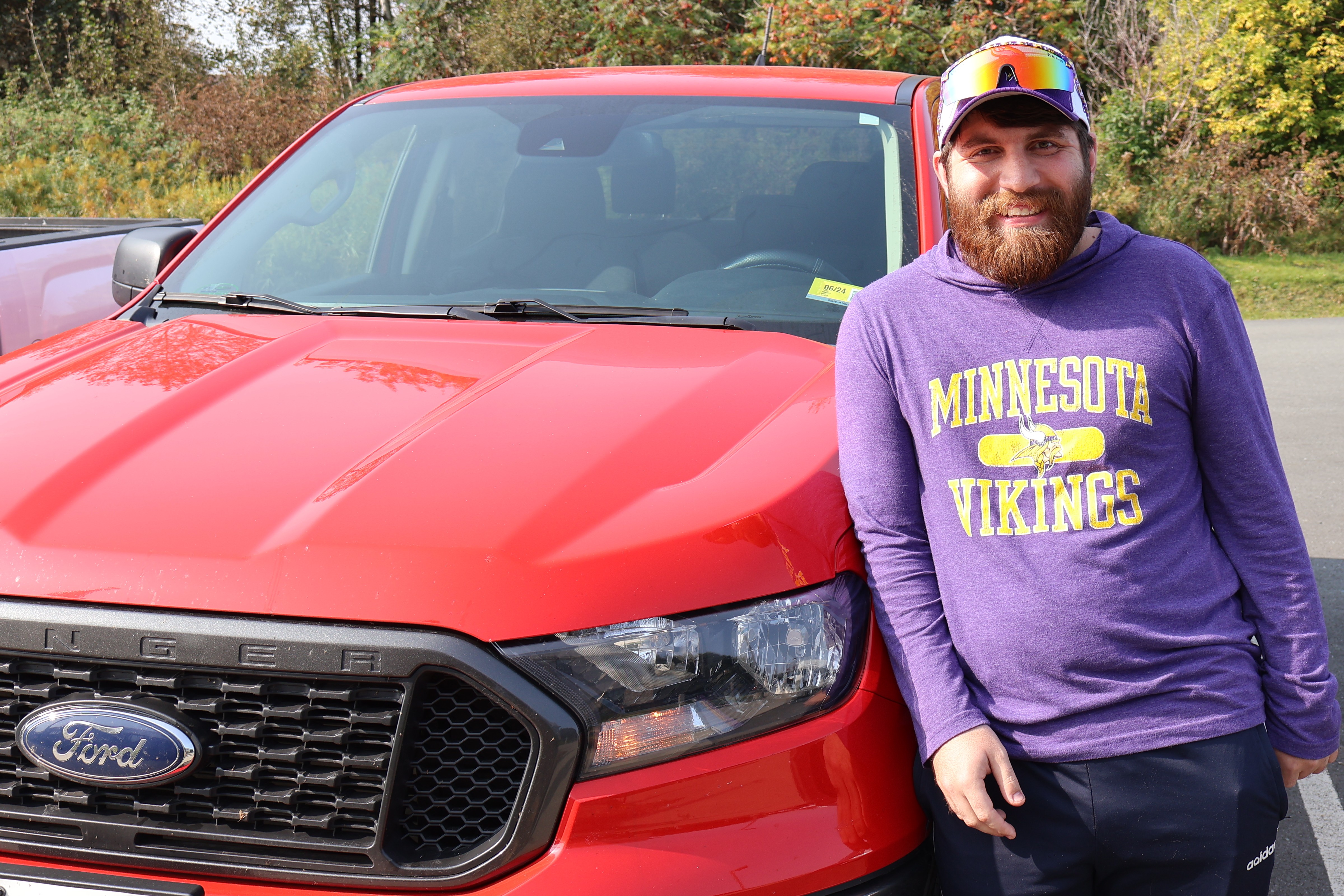 Andrew Grittner, a Success Story
At 27, Andrew has accomplished more than many his age, and his humility surrounding these accomplishments adds to his good-natured personality.
In 2012, Andrew started receiving services through our Bridge program when he was in high school. After graduation he started to receive support for employment and transportation from Intellectual and Developmental Disabilities Services (IDDS) at NKHS. He was excited about working, and Employment Services helped him secure a job at Walmart in Derby in 2018 with full support on the job. The support staff worked with him on his independence, self-confidence, and self-advocacy, as Andrew was very quiet and shy. Due to Andrew's successes in learning how to be more self-assured with his requests and his gain in self-confidence, he can now work independently, and he recently accomplished a goal of becoming a cashier! Overall, Andrew's been able to reduce the services he receives from NKHS, and his supports are so proud of how far he's come.
For Andrew, connection and being active are huge drivers, leading him to participate in College Steps (a nonprofit that provides customized college support for students with learning and social challenges). Through College Steps, Andrew took college classes in Exercise Science, Sport Management, and job shadowed the athletic director at Northern Vermont University - Lyndon. As a past Track and Field high school athlete, Andrew started competing in the Special Olympics in 2012 when he began with NKHS. This past September, he earned two silver medals, one in Relay and the other in the 800-meter event.
Andrew's work ethic has brought him more than silver metals. He's the proud owner of a bright red pickup truck he parks at his house, a home he purchased independently!
Andrew doesn't shy away from adventure, and when his dad invites him on trips, there is no hesitation. This past summer, he and his dad traveled extensively throughout the American West and Alberta, Canada. Previous trips include England, Norway, Iceland, France, Italy, Czech Republic, Croatia and more. He's debating on next summer's adventure with his dad, New Zealand, Europe, or Alaska. Andrew most enjoys exploring cities. Seeing the different types of buildings and trying new food are his favorites.
As IDDS Service Coordinator Colleen Cole remarks, "I couldn't be more proud of Andrew. He is the definition of success. He's so brave in handling challenges and has a calm approach to adventures. He's even inspired me to be braver when seeking travel experiences."
Andrew is what's possible. He's a determined young man with an appetite to learn and explore and has worked hard to create the life he wants to live. After all these accomplishments, Andrew achieved something huge this past summer. He went before a judge and got his guardianship terminated, further proving that he has no limit and that a diagnosis does not define a person.