Employment for All Benefits Everyone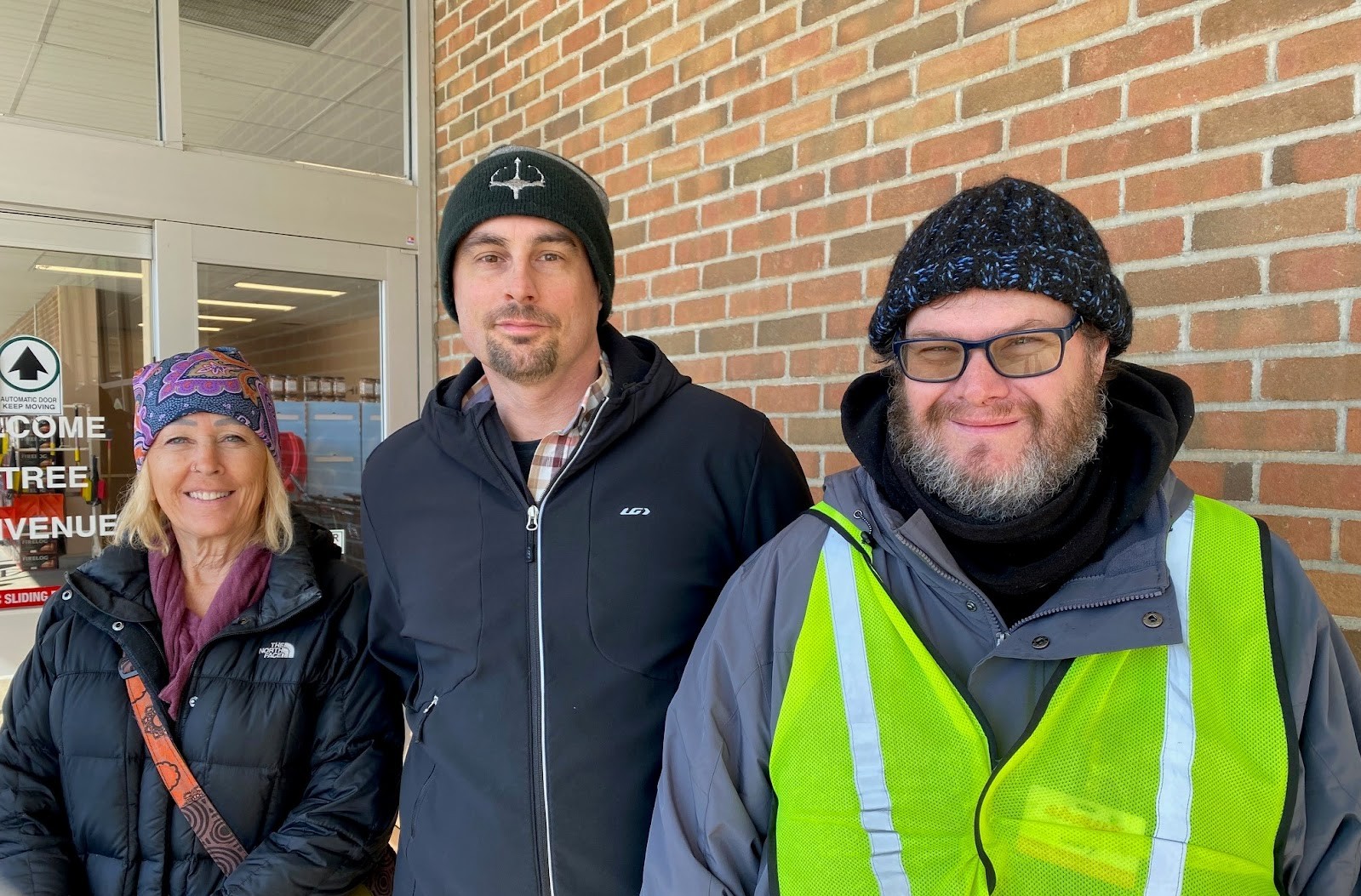 (Pictured from left to right: Wendy, NKHS Direct Service Provider; Chris, NKHS Employment Specialist; and Garry)
Gary's Story
Gary's lived in the Newport area his whole life, and if you see him at work at the local Shaw's Supermarket in Derby, you can probably tell just by the number of people greeting him. Gary's easy sly smile and jovial nature come out with every "How's it going?" from shoppers, and he seems to relish each one. Gary loves working at Shaw's and seems undeterred by any winter weather when he collects the shopping carts from the parking lot. Gary shrugs it off, then waves at another shopper who offers a hello as they walk into the store.
Wendy, Gary's NKHS Direct Service Provider, finds so much joy in these interactions. She comments that, when you have the privilege to work with individuals, helping them find their path is beyond rewarding. Chris, an Employment Specialist at NKHS, who also works with Gary, remarks how this job aligns with how much Gary loves interacting with his community.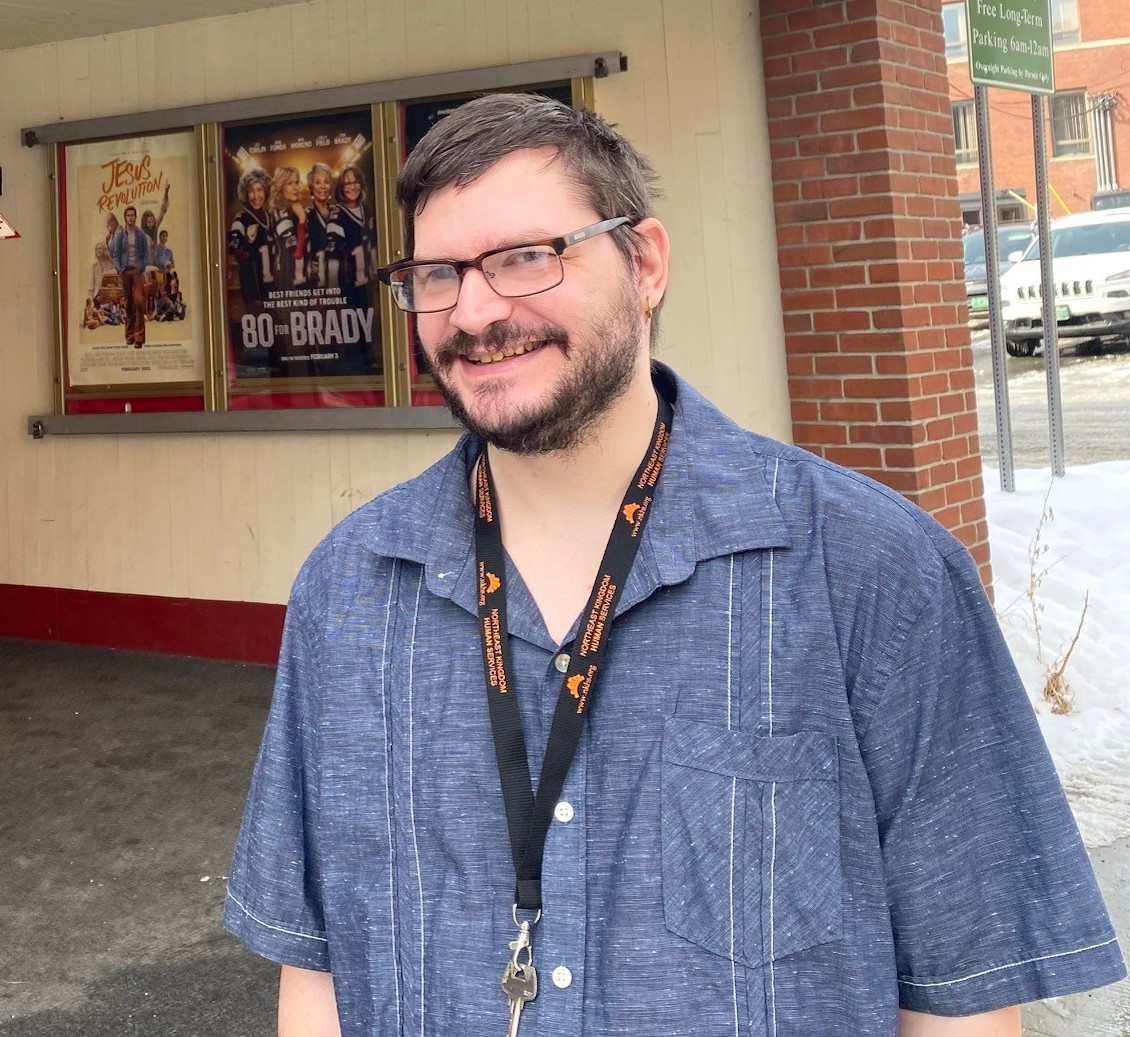 (Pictured: Norman outside the theater)
Norman's Story
Norman is super excited about recently getting his dream job, working at the Star Theater in St. Johnsbury, a job he obtained with support from the NKHS Employment Team. Norman recalls how he loved coming to the theater with friends and now takes immense pride in helping to keep one of his favorite places clean and comfortable for fellow moviegoers.
While not so shy now, Norman used to have a much harder time communicating as he was often very nervous. His Direct Support Provider couldn't say enough about how much change she's seen in Norman, particularly his ability to communicate with others and his gain in self-confidence. In addition to his work responsibilities, Norman is learning to manage his time and budget his money while becoming more self-assured.
Norman loves going to work, and being able to make his own money seemed more of an afterthought compared to the pride he feels being part of something important to him. However, Norman did mention that one of the first things he did with his first paycheck was purchase a Netflix subscription so he could watch movies whenever he wanted.